Soothing | Nourishing | Relaxing
At home or on the go these roll on massage oils are guaranteed to sooth your body and uplift your mind.
For All Skin Types
Net Wt. 3 oz
Regular price
$22.00 USD
Sale price
$15.00 USD
Unit price
per
Sale
Sold out
 "Stress Less" – A sweet orange-based blend with hints of vanilla to help calm and relax your body tension for less stress and deeper sleep.
Discover Tranquil Bliss Anywhere with Lancolia's Roll-On Massage Oils.
Indulge in soothing massages at home or on the go with Lancolia's roll-on massage oils.
Our skin-nourishing blend not only promotes relaxation but also leaves your skin soft, supple, and delicately scented.
Lightweight and non-greasy, our deeply penetrating formula is enriched with antioxidant-rich rice bran oil and conditioning soybean, and castor oil for an effortless glide. These scented massage oils are also perfect to awaken your senses with luxurious aromas.
Benefits:
Soothes muscle aches and relieves stress
Leaves skin soft, supple, and glowing
Mess-free roll-on applicator for effortless massages
Doubles as body and perfume oil
Travel-friendly 3oz size
Treat yourself to radiant glowing skin and blissful relaxation with every application!
View full details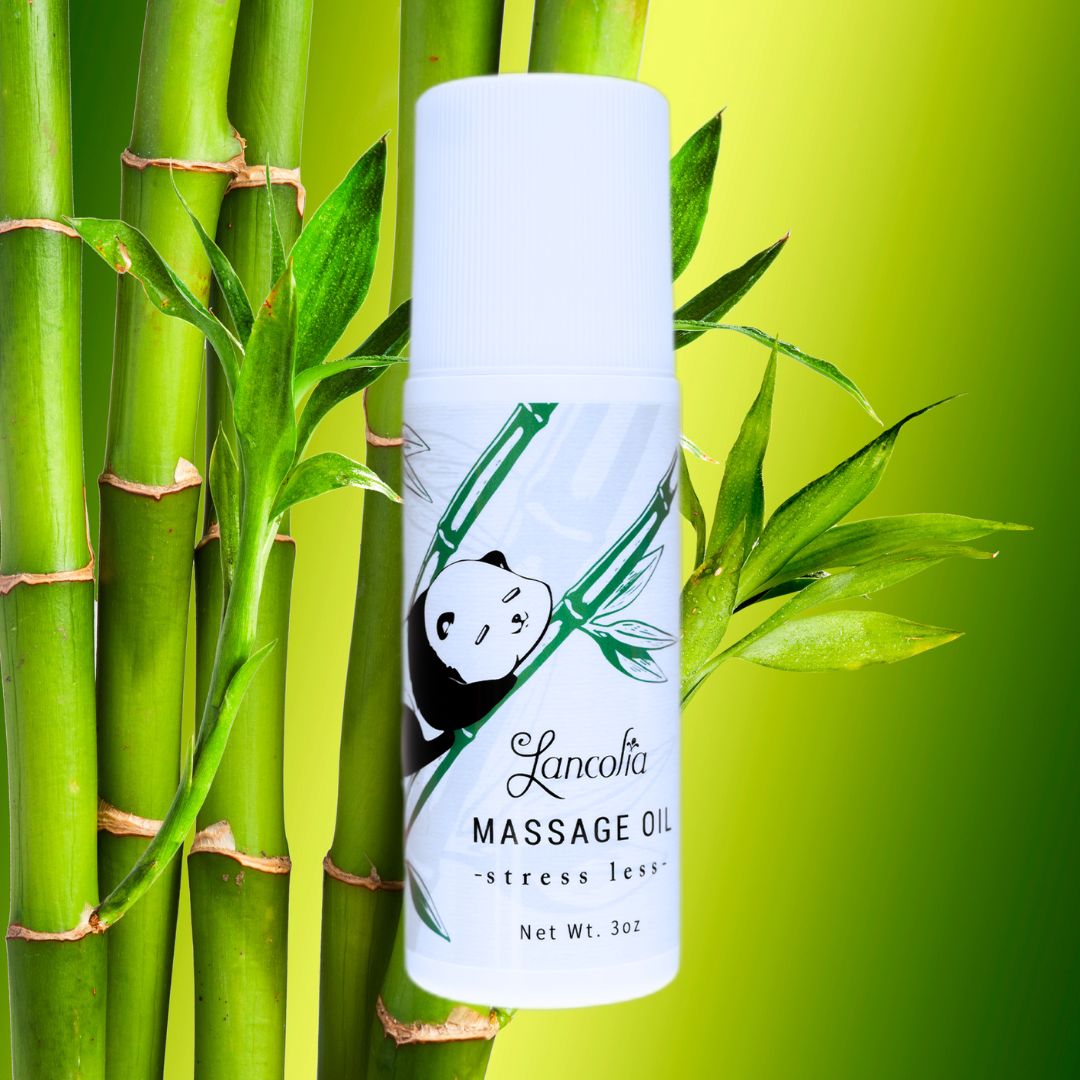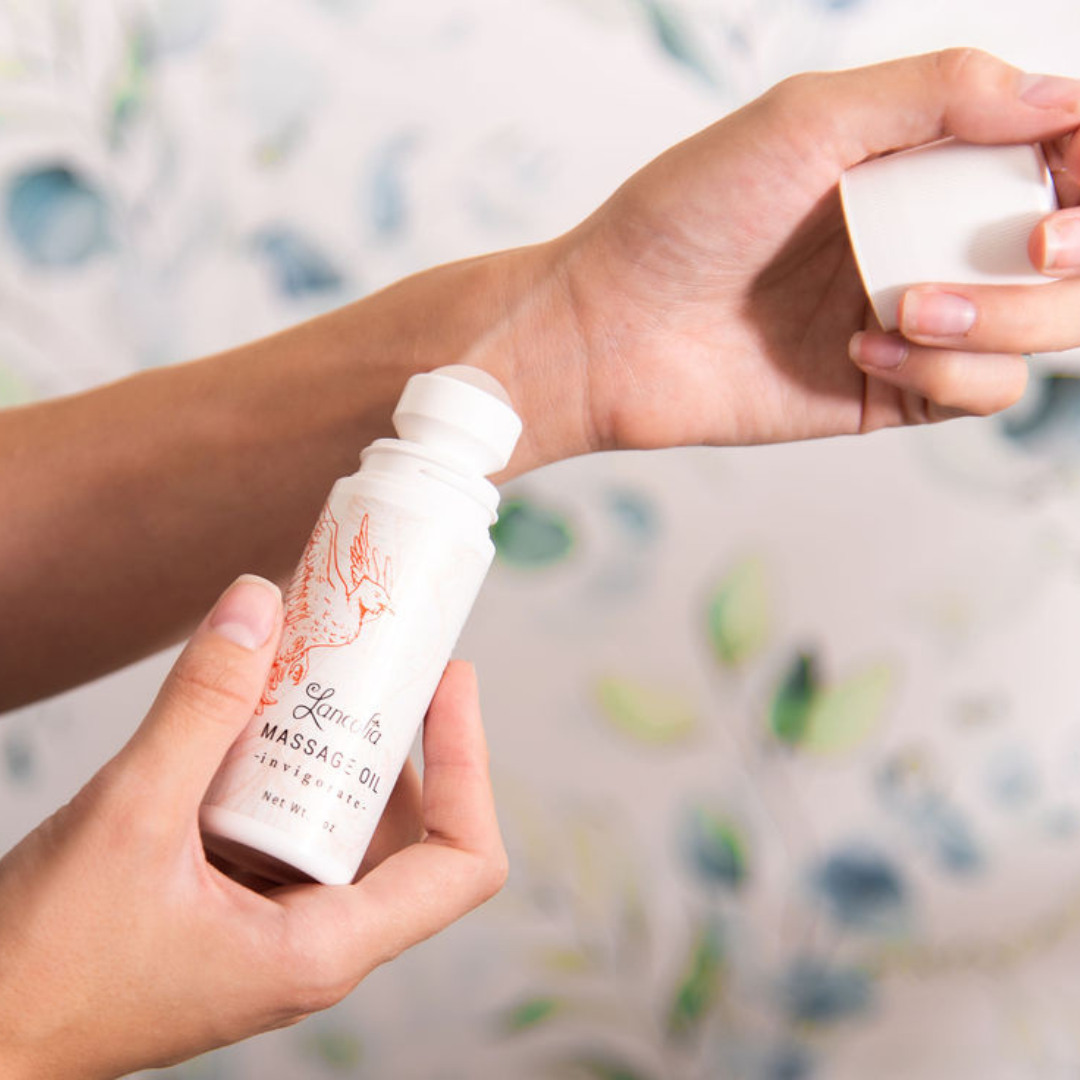 Soft skin & delightful scents!
I am in love with these massage oils, especially the strawberry scented one!! They make my skin soft and they smell SO good too! Also, the rollers are super convenient for application. Great product, Lancolia!!
Yes!! Definitely easy to use and not messy!! Glad you love the scents. Indeed strawberry is a favorite, we blended it to be as juicy as possible
Easy to use
I find it so manageable to use when applying it on the skin. I like the bottle because it is spill proof especially if you have kids around. I love the scent, it is very relaxing. It makes your skin moisturized and not feeling greasy at all.
Thanks for the delightful review!!! It is definitely the only portable massage oil out there. My kids love to use these massage oils as well, very easy and clean to use.
A pleasant surprise!
Lancolia values its loyal customers with surprise products, and I felt extra pampered when this massage oil was an added gift in one of my orders! It smells great and leaves a heavenly touch wherever applied. I enjoy massaging this into my hands and wrists for a light, moisturizing feel before bed.
Its our goal to provide you with a pleasant experience every time! And who doesn't like surprises? Your happiness makes us happy! Thank you for being amazing :-)
Yum Strawberry
A nice massage oil that leaves you scented like a sweet strawberry. I love the roll-on bottle, very practical.
Lovely
Bought this for Valentine's day. Smells like strawberry. The oil itself tastes sweet. Great for foreplay. My GF enjoyed it very much.