Detangle | Moisturize | Fortify
Effectively tame and manage your hair with no volume loss. Deeply hydrate and lubricate the hair shaft for a smoother, softer feel. Protect from breakage, prevent dryness and reduce split ends.
For All Hair Types - Color Safe.
Net Wt. 8 oz
Regular price
$34.00 USD
Sale price
$24.00 USD
Unit price
per
Sale
Sold out
Upgrade your haircare routine with a luxurious and highly effective conditioner. 
Formulated with active ingredients beneficial to all hair types.
Panthenol  (vitamin B5) moisturizes and strengthens hair, reducing split ends and preventing breakage.  
Hydrolyzed Rice Protein is rich in amino acids, peptides and proteins - helping to volumize and increase hair elasticity. 
Castor Oil and Glycerin provide intense hydration - leaving hair silky, smooth and naturally shiny.
Detangle, moisturize and soften your hair while promoting healthy growth.  
Perfect for all hair types. Safe for color treated or damaged hair.
Formulated to rebuild hair structure for fuller looking hair.
Build soft, shiny and healthy hair.
Valiant (Woodsy) Scent - Unisex
Notes: Woody, citrusy, spicy with a hint of ocean notes.

Feel: Uplifting, warm, sensual.

Story: A voyage to the unknown
View full details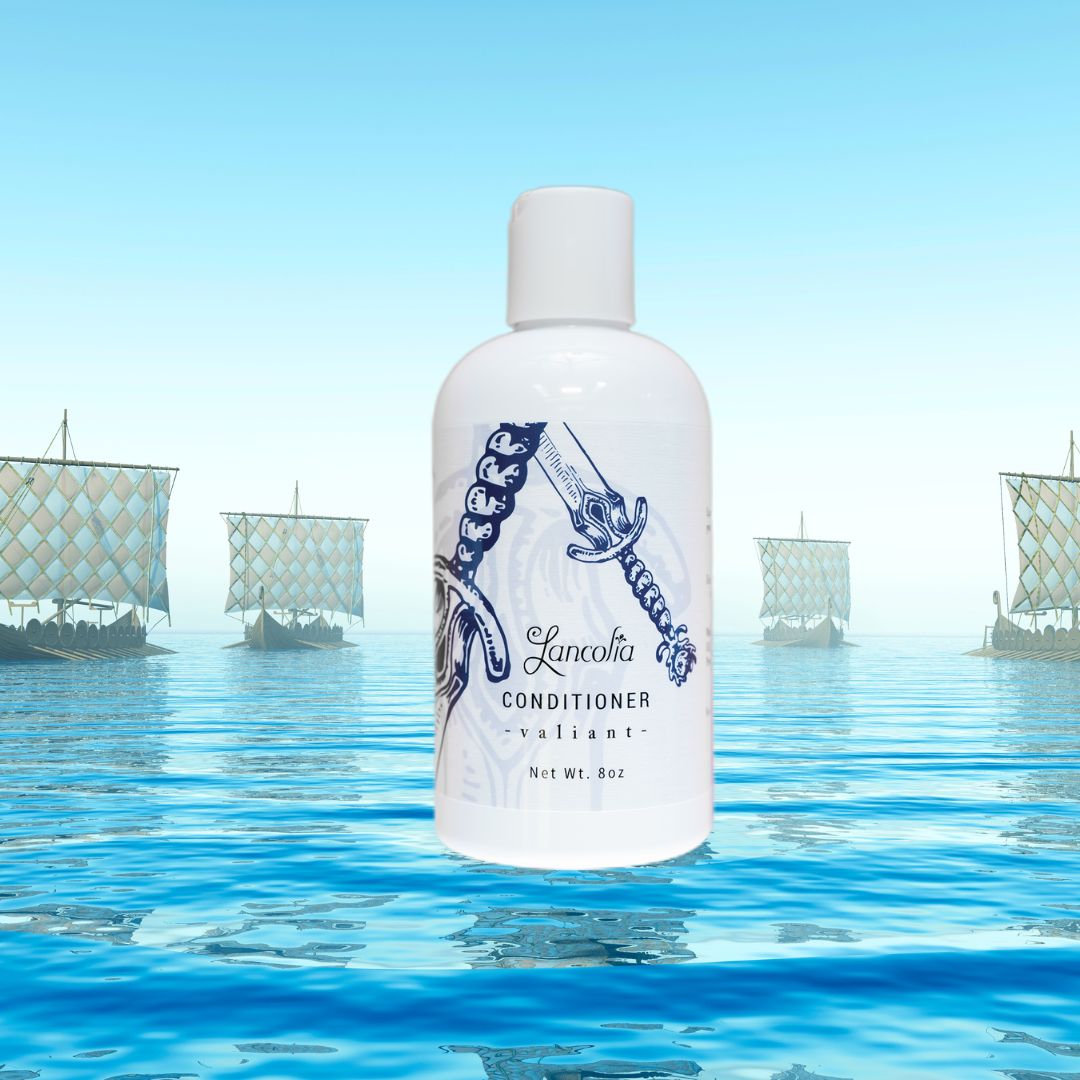 Out of this world!
Feels wonderful on scalp and hair….fragrance is so uplifting…you will love it!
Thanks for your review Erin. Glad you love it
Lovely fragrance, brings back to childhood with its lemon candy smell!
Love using both the conditioner and the shampoo/body wash of Au Citron Secret from Lancolia. It makes me and the whole bathroom smell wonderfully sweet with a lemon "candy" fragrance. It also make my hair soft. Recommended if you like sweet lemon fragrance!
Glad you can feel the deliciousness in our lemon scent! Thank you for your review and for shopping with Lancolia
Addicted to the scent!!
I am in LOVE with this conditioner and the coordinating Andromeda shampoo! They perform better than the expensive shampoo and conditioner I was buying from my salon, and they smell much better too. This scent is truly amazing!! My hair feels silly soft and I think it stays clean longer than it used to. Thanks for another great set of products, Lancolia!
Delighted to hear that you love it!
Dreamy and bright
If you like orange at all, in any way, you need this conditioner in your life! Not only does it do an amazing job giving my hair exactly what it needs, it smells amazing. I can't even describe how much I love this product! You should just get it and experience it for yourself!!
Dear Amanda, thank you for your wonderful review. Its an honor to pamper you :-)
Stronger and fuller hair
My hair feels stronger and fuller.